Another Shot is dedicated to raising awareness for disabled, neglected and abused animals.
We strive to provide great-tasting coffee that supports our furry friends! By supporting Another Shot Coffee Roaster, you are providing a dog with Another Shot at life. We work with animal rescues around Connecticut to help their animals find good homes. Another Shot wants to show you that every animal is worth your time and love, regardless of their past.
Meet Luca
Hello! I am Luca Pietrangeli, Founder of Another Shot Coffee Roasters. My love for coffee started out in 2016 on a trip to Vermont with my dad. When I was younger, I would always load my coffee with sugar. My dad would always tell me to not put so much, my response was to get better coffee. Since the Vermont trip, I no longer add sugar to my coffee. I learned the flavor profiles of coffee and grew an appreciation for it. I decided to start Another Shot to fuel my passion for helping animals in need. I rescued my Rottweiler, Sage, who was quadriplegic at the time of adoption. Through her I learned what hard-work, dedication, love and support can do. Not every animal is given Another Shot at life and I made it my goal to ensure that I can give that second chance.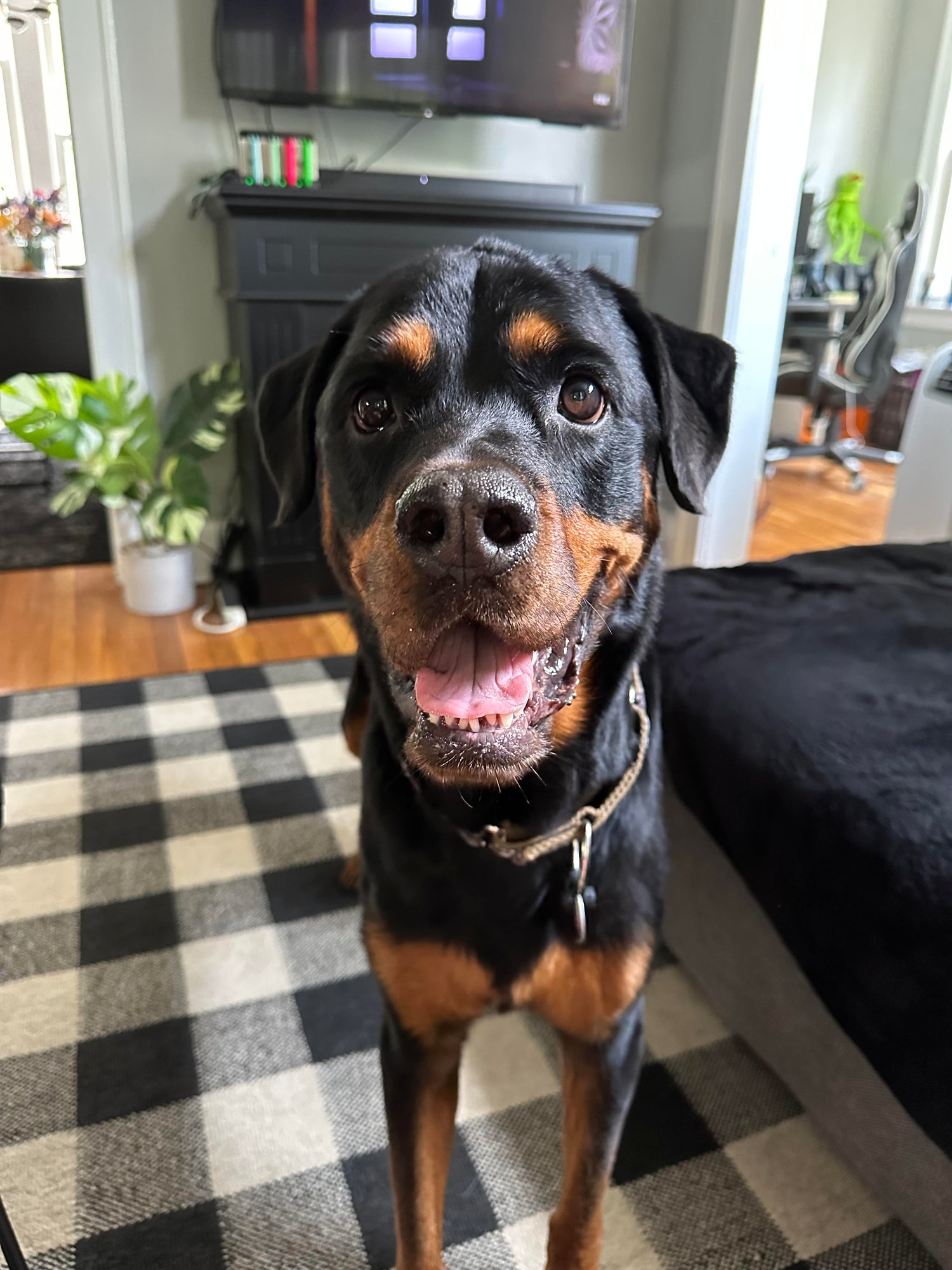 Sage
This is Sage, a Rottweiler with a big heart and determination. In December of 2020, Sage was found in a snow bank at a park unable to move. She was brought to Meriden Animal Hospital where they ran tests and took x-rays to see what was wrong. They fed her and enrolled her in physical therapy. It is still unknown what caused Sage's condition but through her determination, she rebounded and lives the happiest life. 9 months into her physical therapy, she began to plateau and through unusual circumstances was adopted. We continued physical therapy and in 2022 she graduated! Another Shot Coffee Roasters is to honor Sage and her story and provide animals Another Shot at life.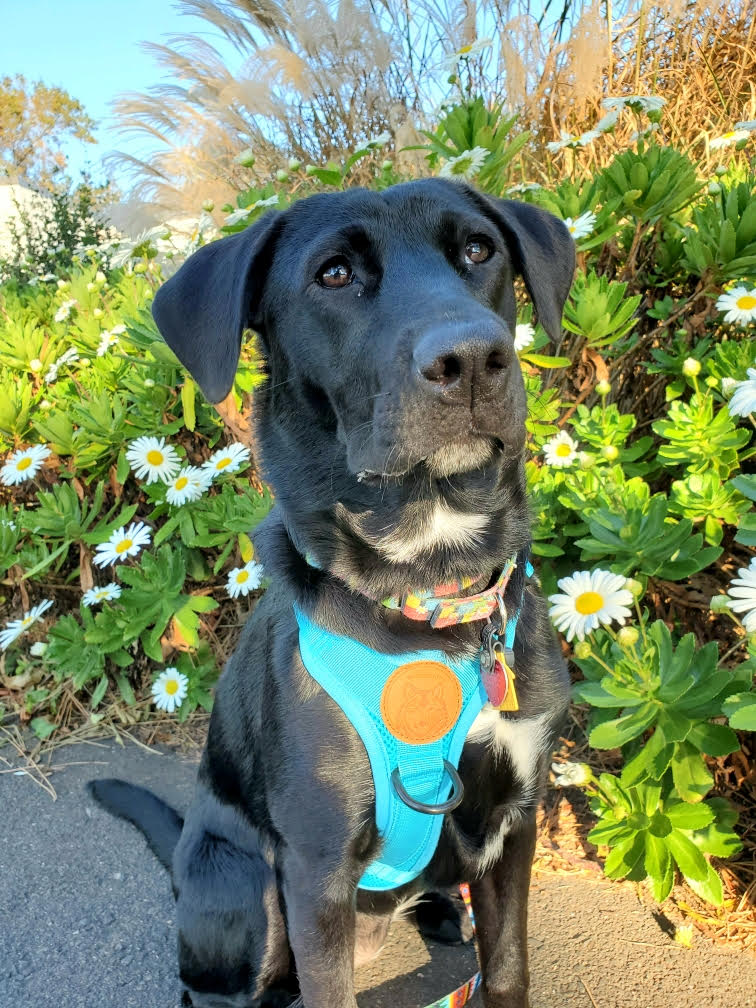 Mystic
This is Mystic, a lab mix with the best personality. There is no other dog quite like Mystic. She treats Sage like any other dog. Mystic was the first dog we ever got and we could not have asked for a better pup. Mystic is from Alabama and came from a rescue, to our knowledge she has a scar from being bit by another dog when she was a puppy. Mystic was a guiding light for Sage during her rehabilitation. She would motivate Sage in a way no person could. She would take toys that Sage wanted and run around with them to try and get Sage to chase after her. When Sage first came home and within the first week of being with us, we already saw a change. Mystic provided Sage with the much needed therapy outside of her appointments.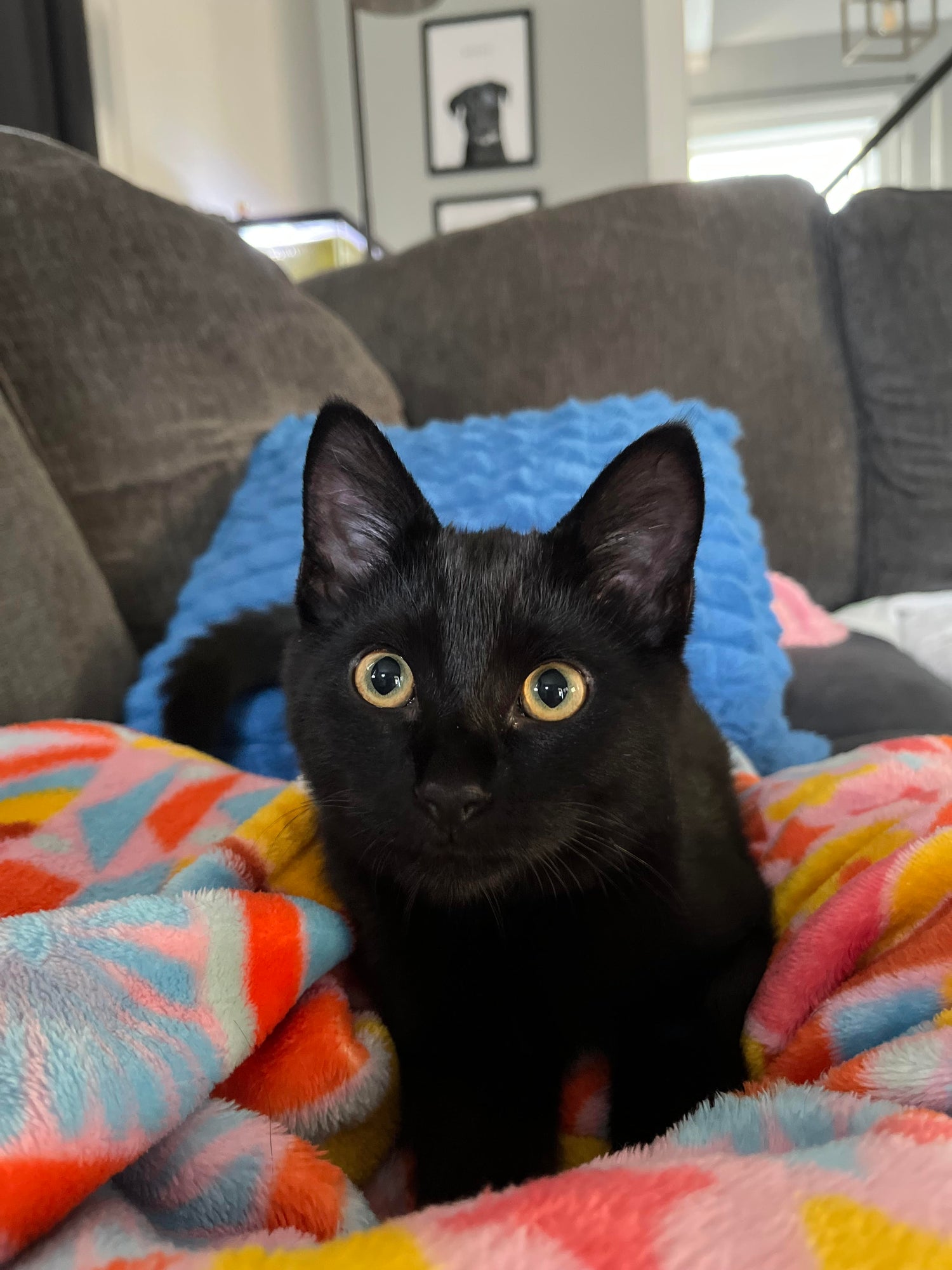 Barbeque (BBQ)
This is Barbecue, in June of 2023 he was found in the street unable to move and barely alive. After being taken to the hospital, it was found that he was severely subtemp and had a neck injury that caused him to not be able to walk. We took him home and knew that we needed to give him a shot at life just like we did with Sage. With physical therapy at home and a lot of love and dedication, BBQ is your typical crazy cat, romping around our house. He's learned a lot from his crazy canine sisters and loves playing with them.